You've asked for it – and we're here to grant your wish! The Trade-in programme has been updated and we're excited to share it with you! If you have an old Mac, Android device or even iOS device lying around AND you're aiming to get that brand new Phone, Tablet, Bag or Accessories… Feel free to walk in any Urban Republic, Mi Store by SwitchConcept, Erafone & Huawei by Urban Republic Stores!Refer to the tables below for pricing details:
Price updated on July 2023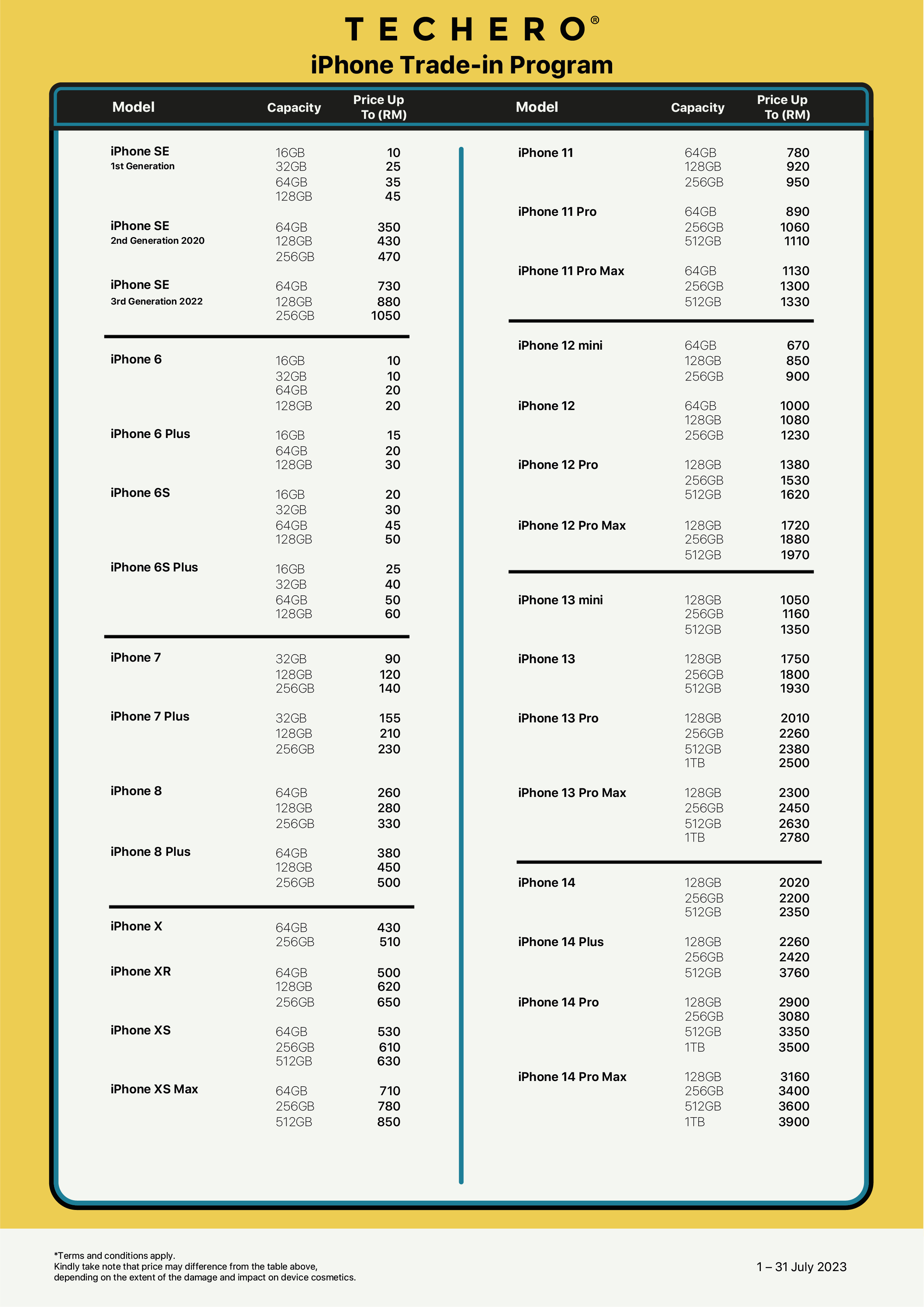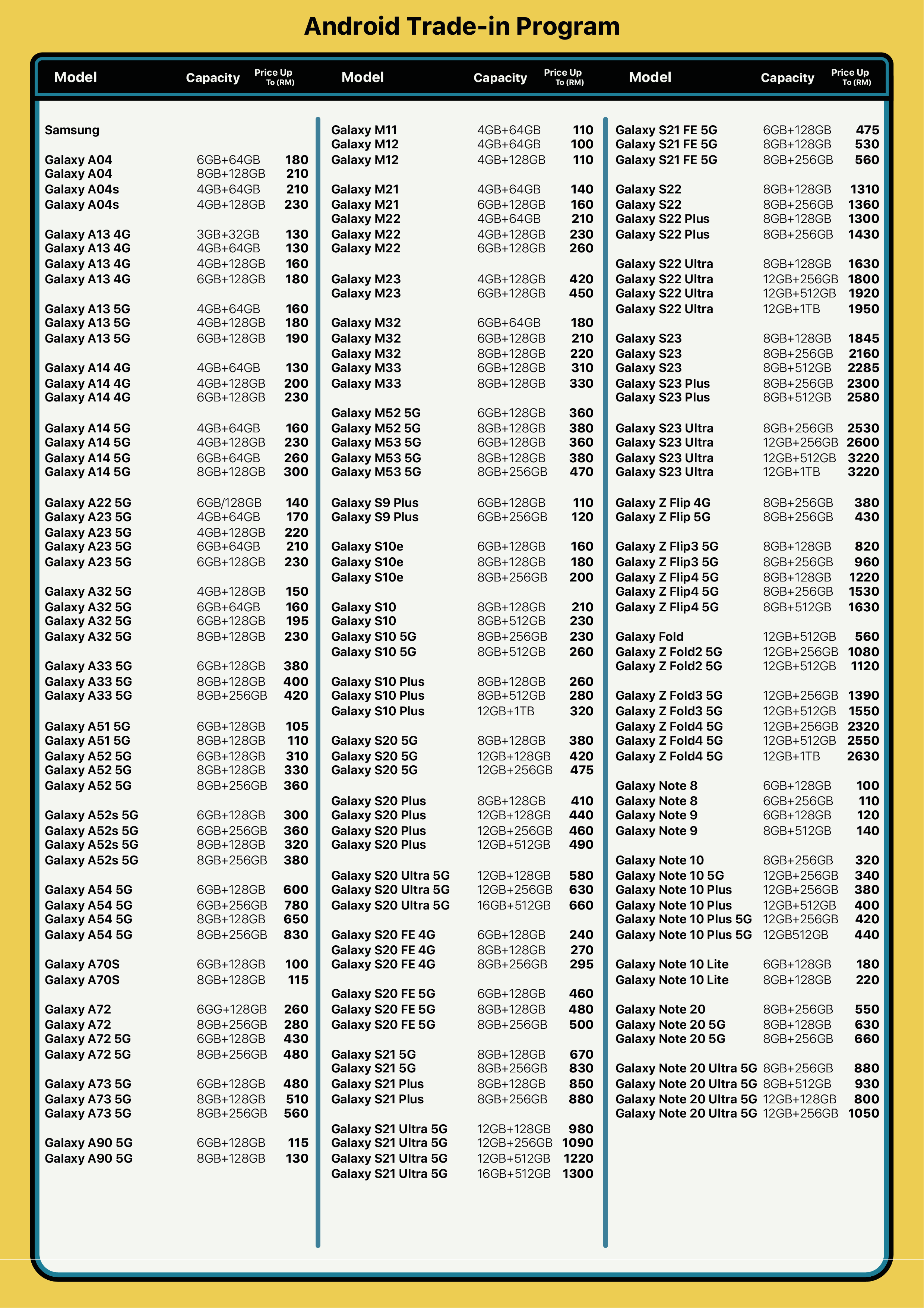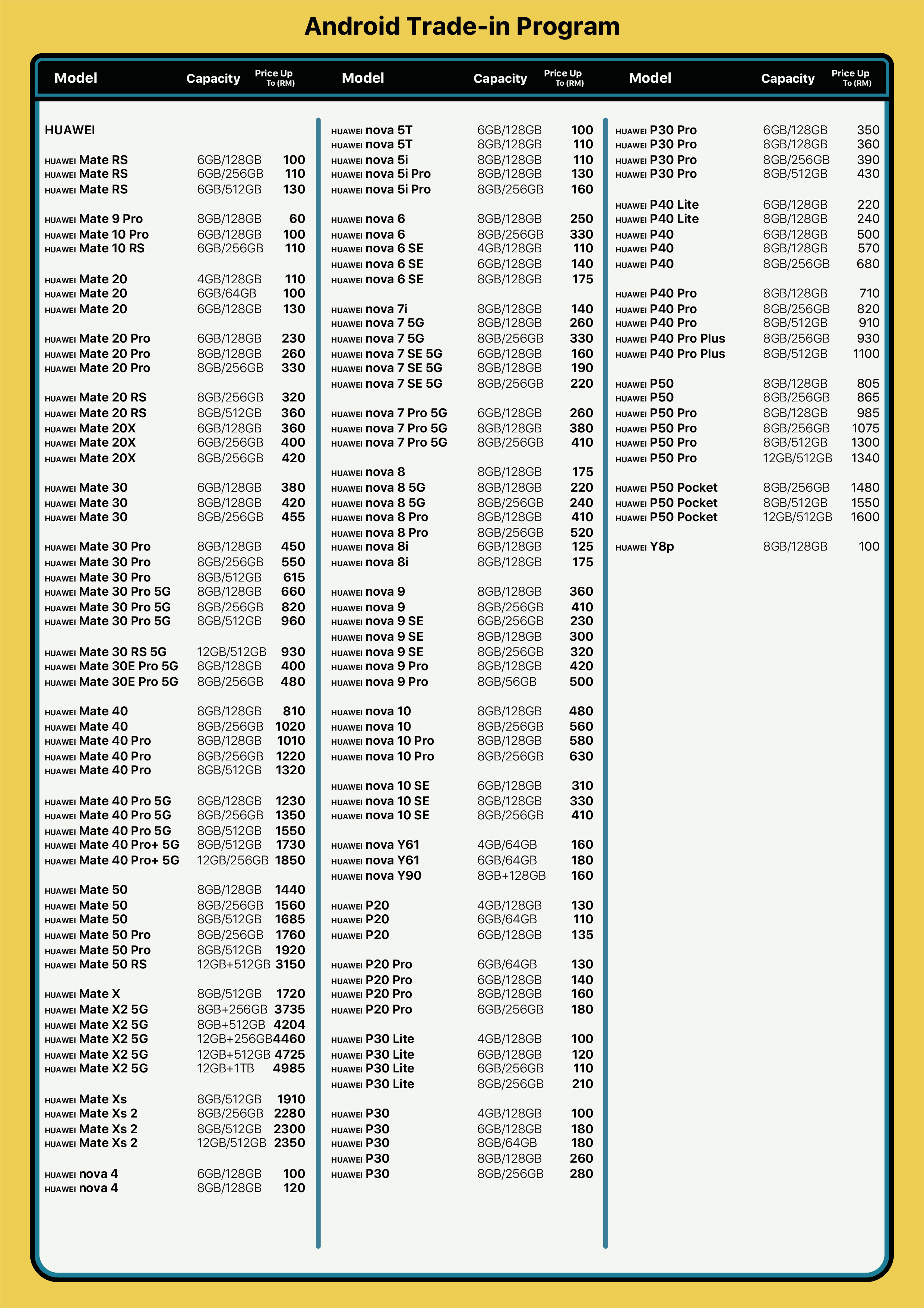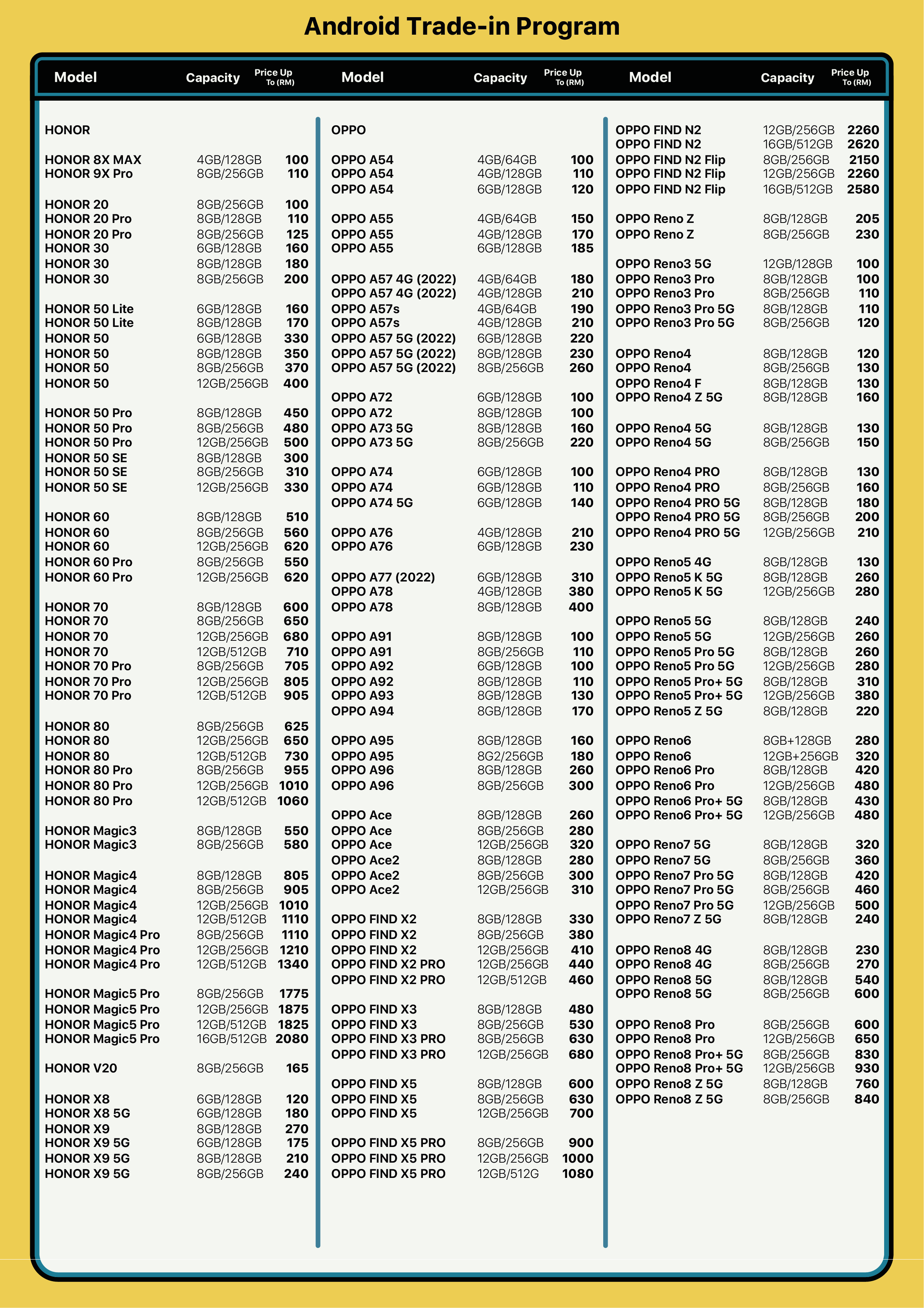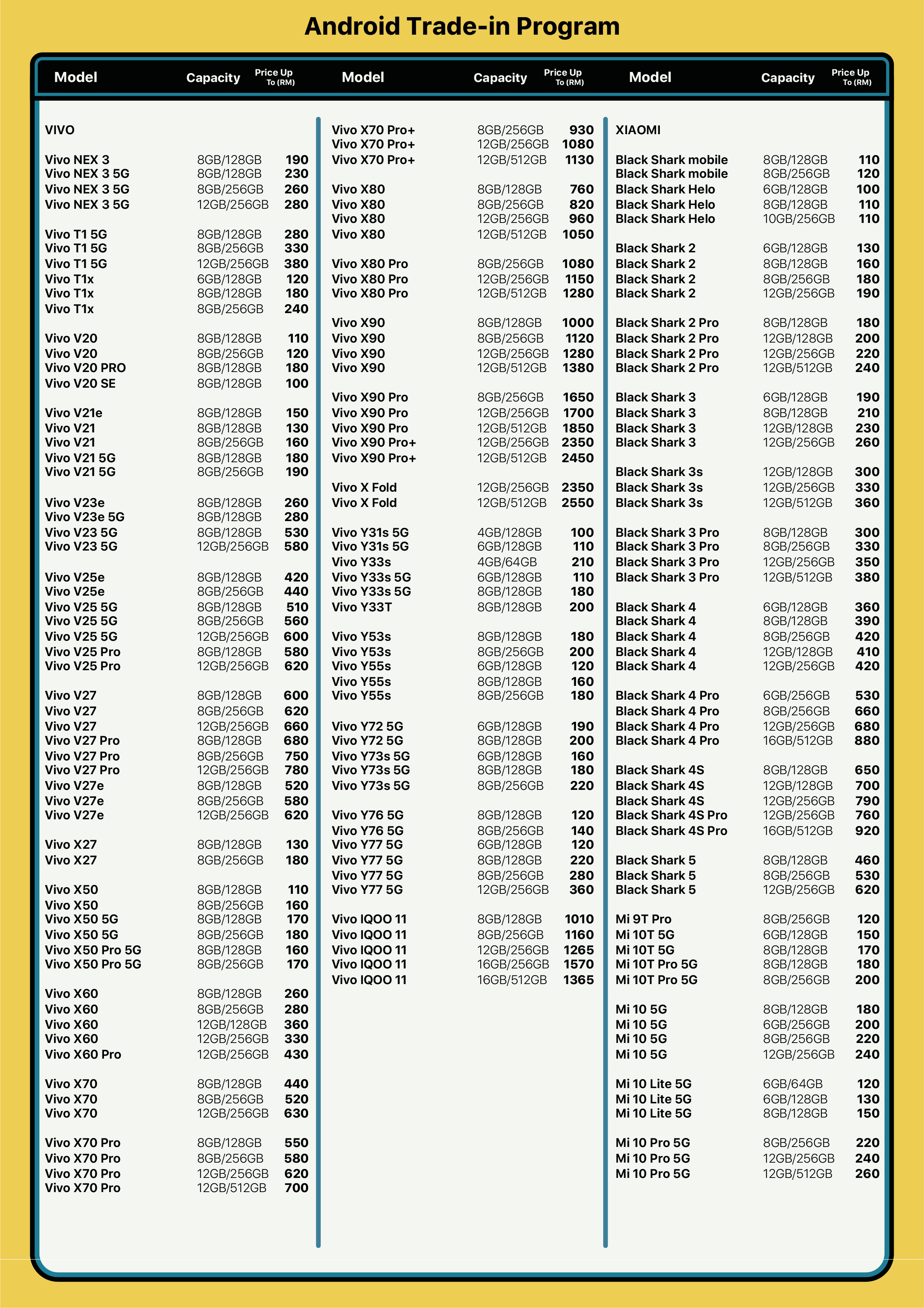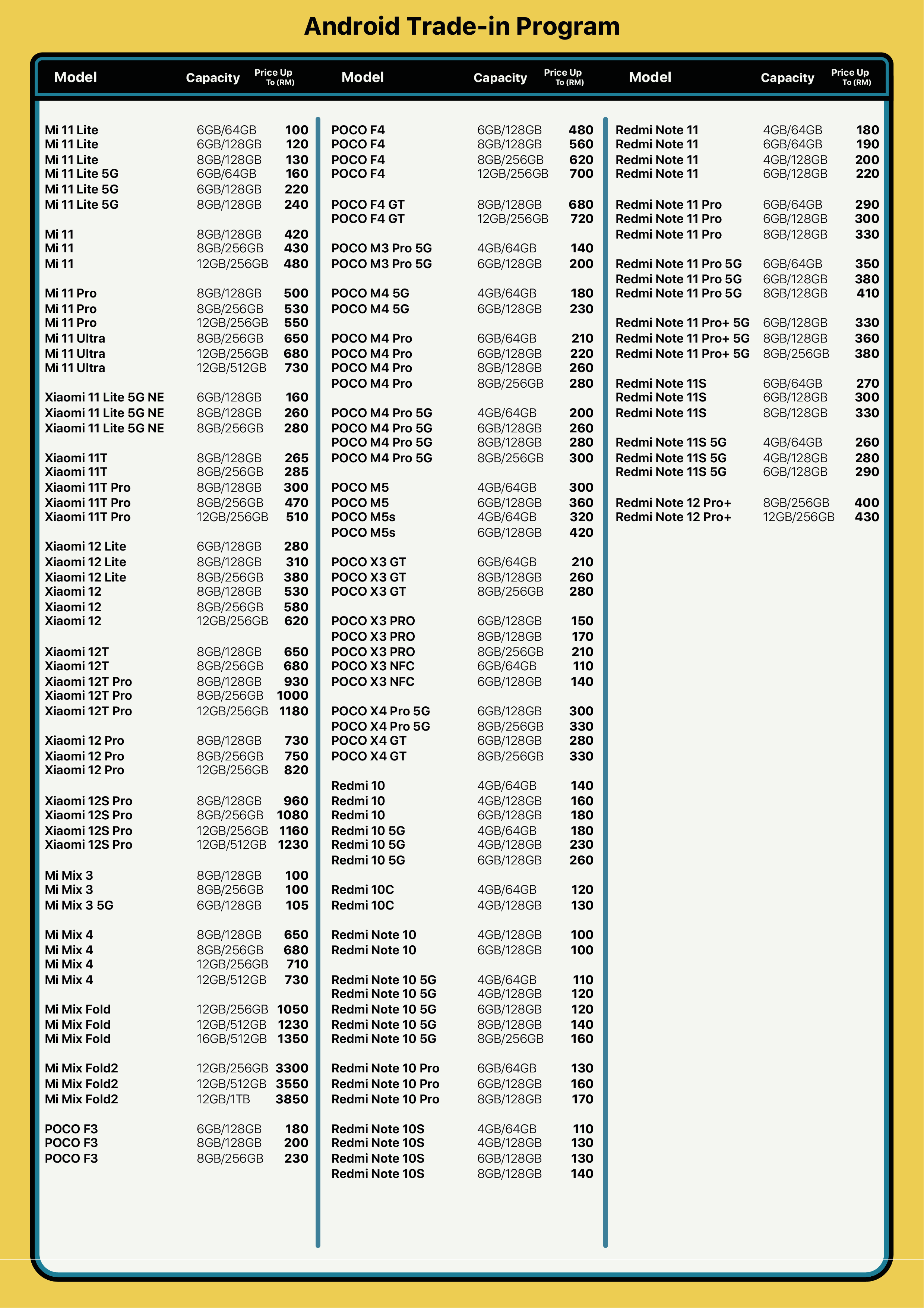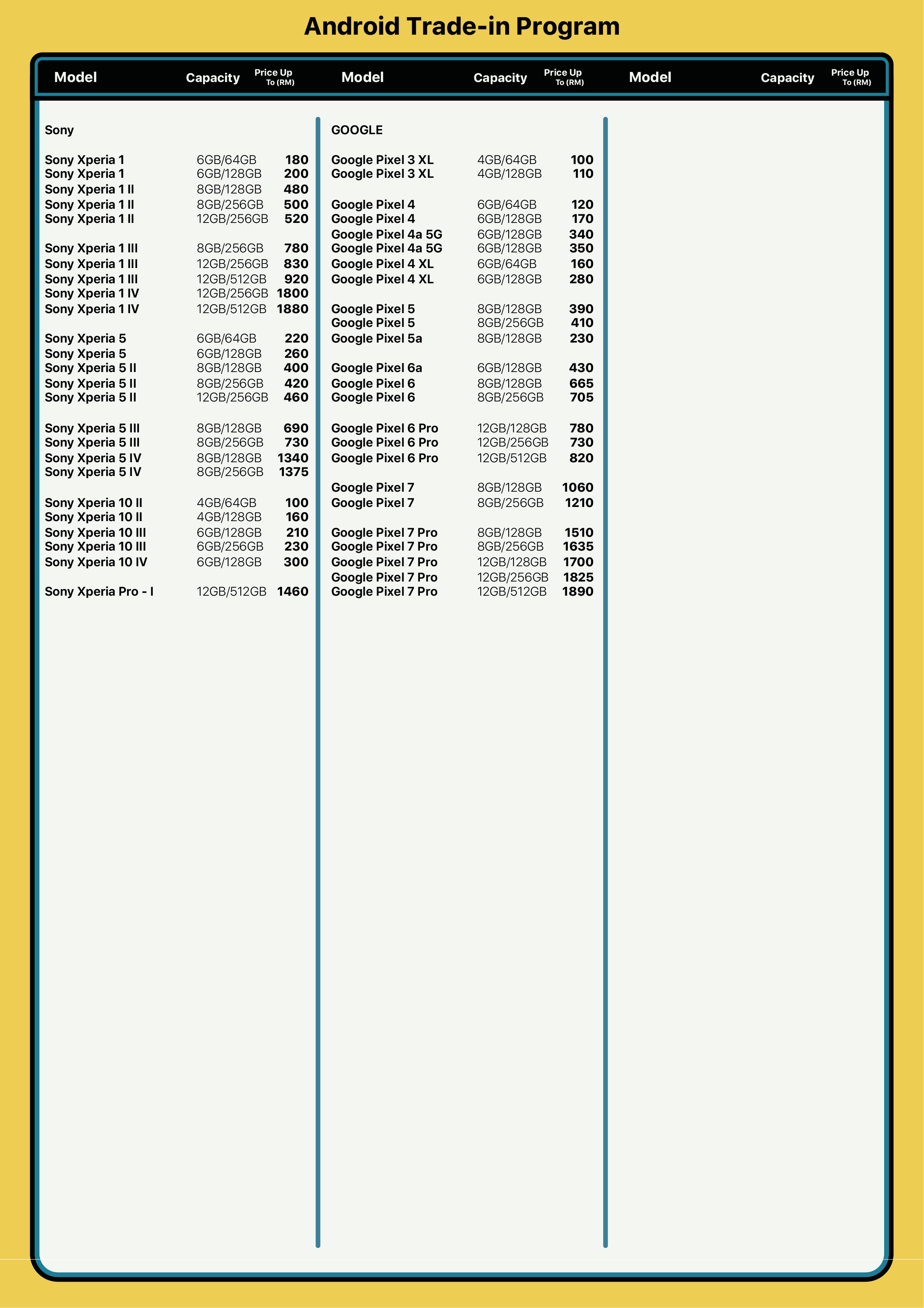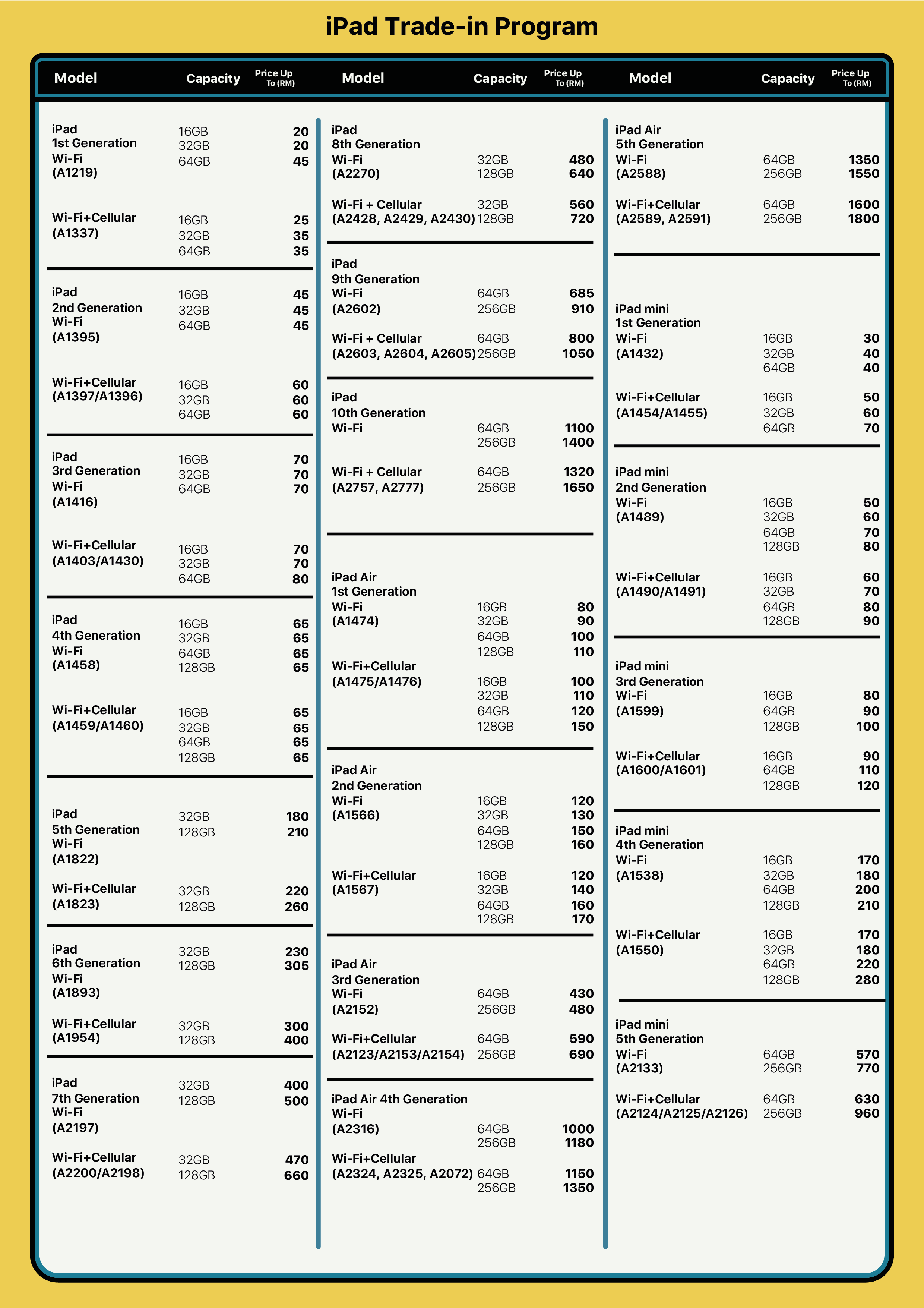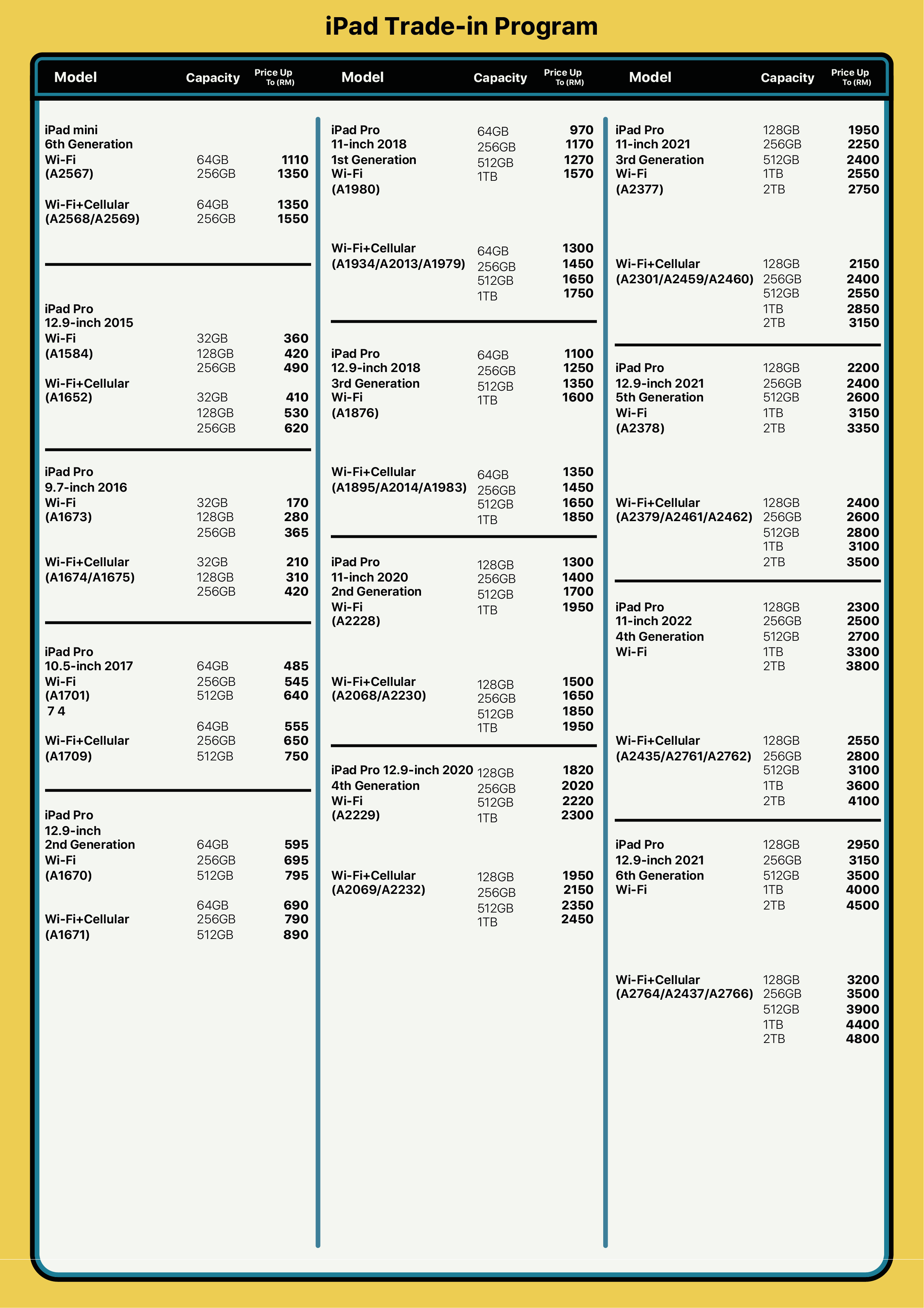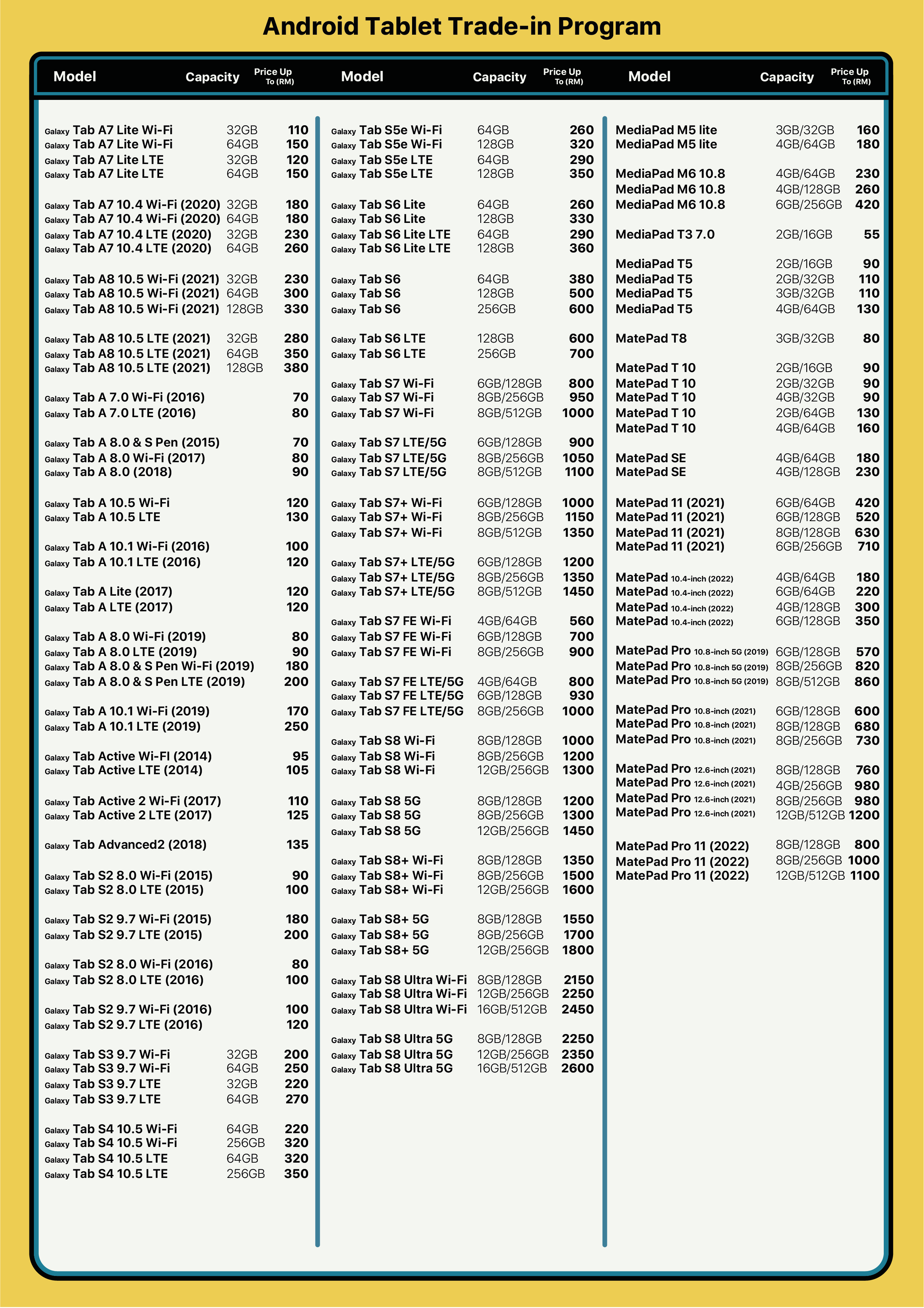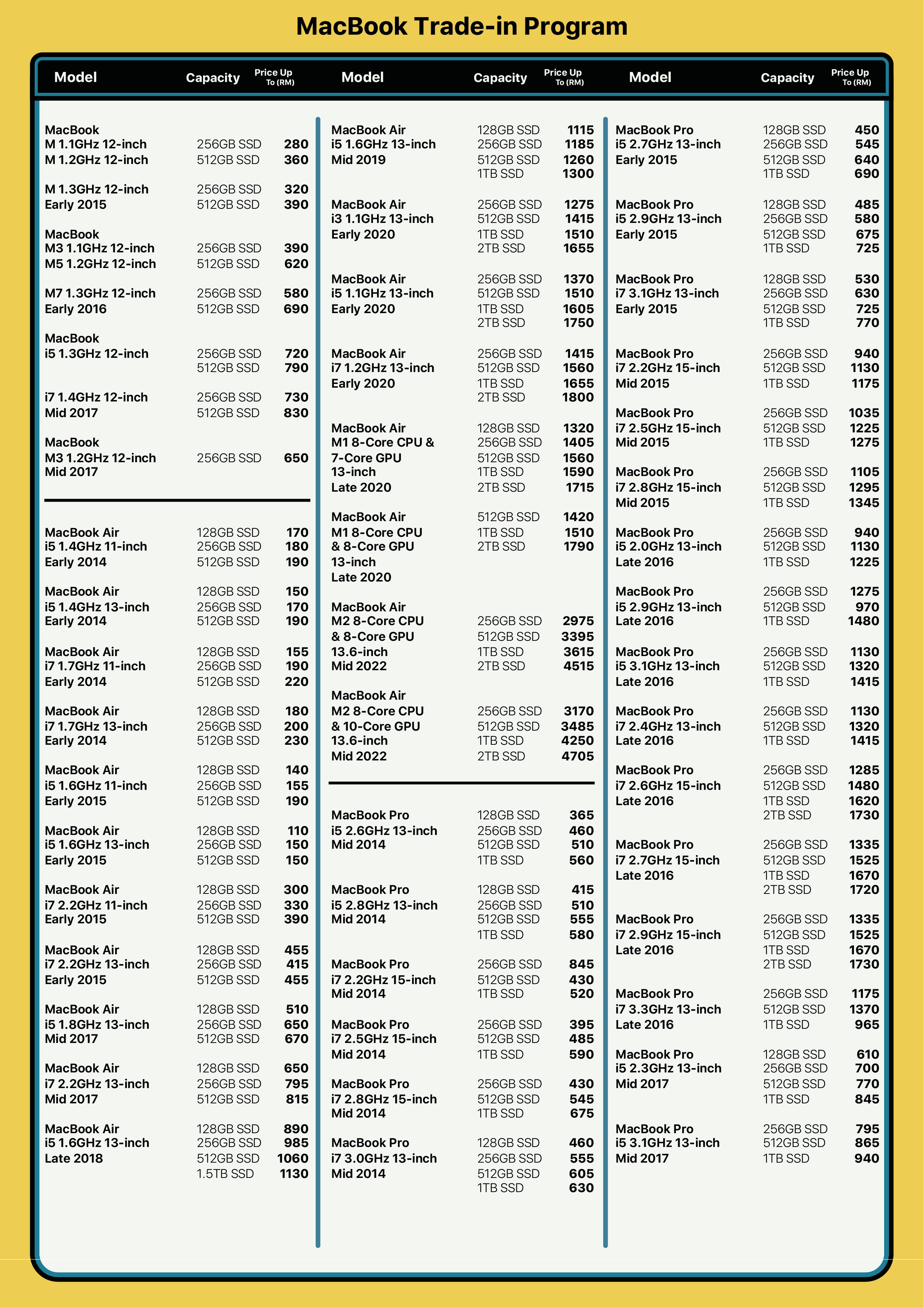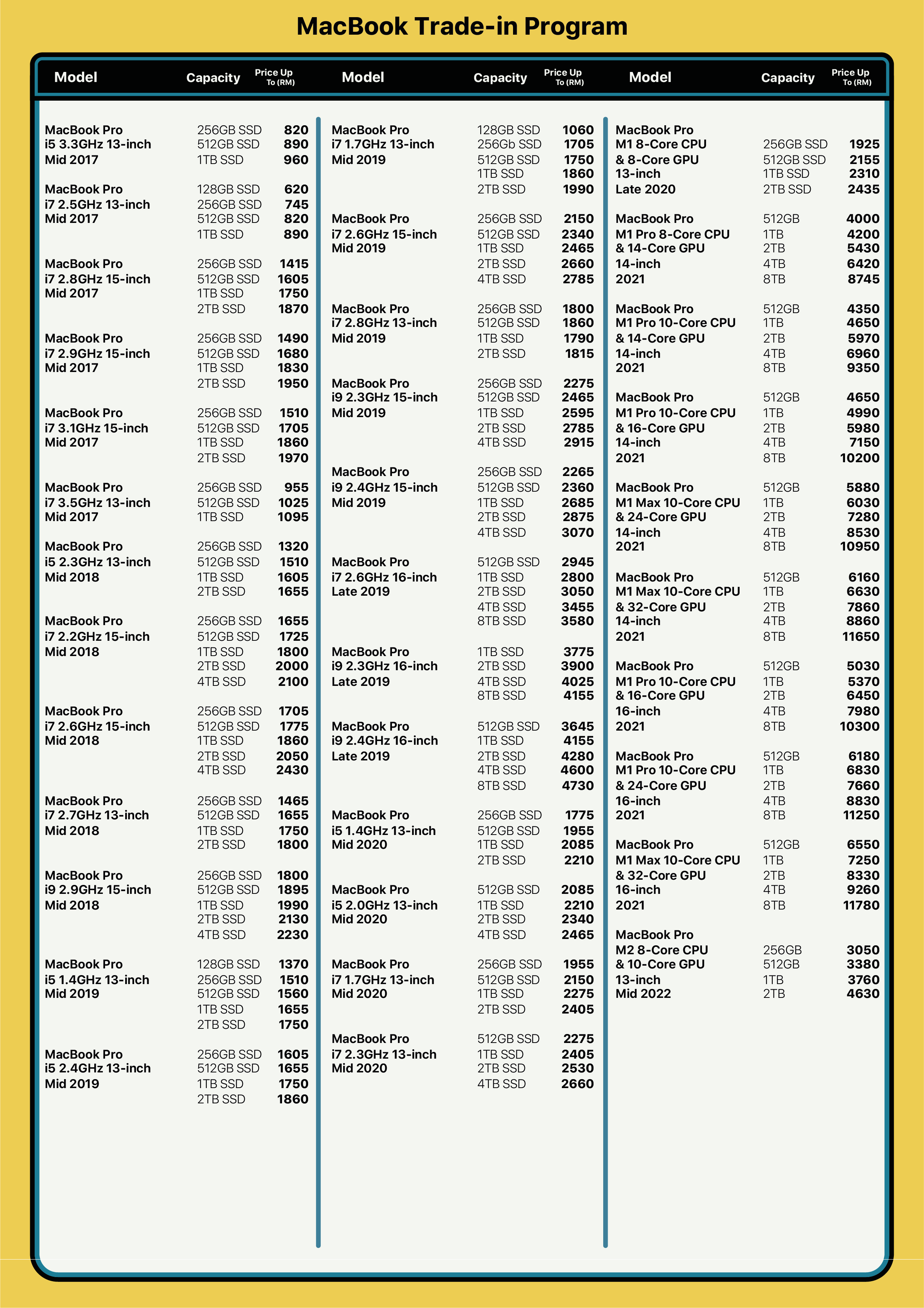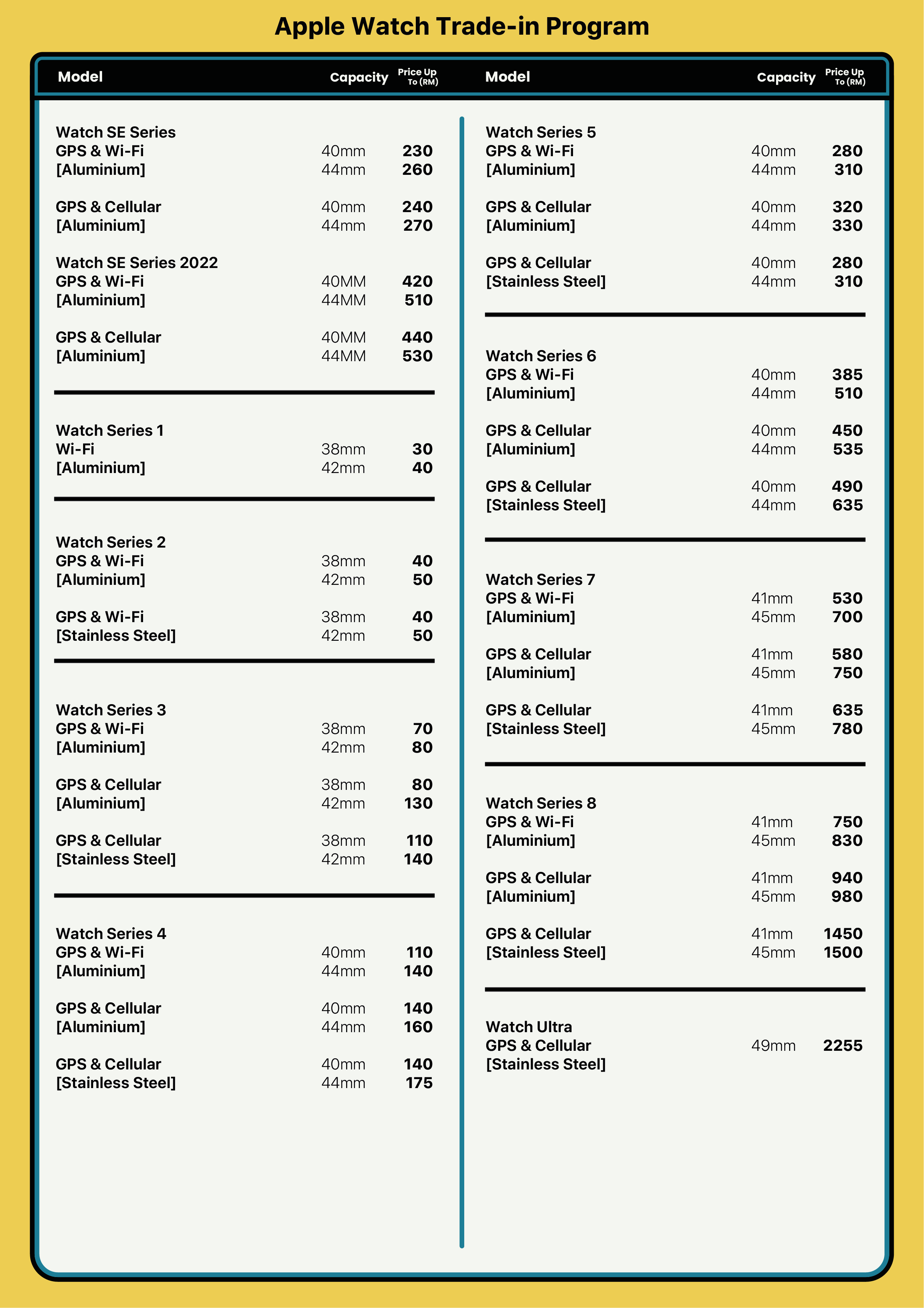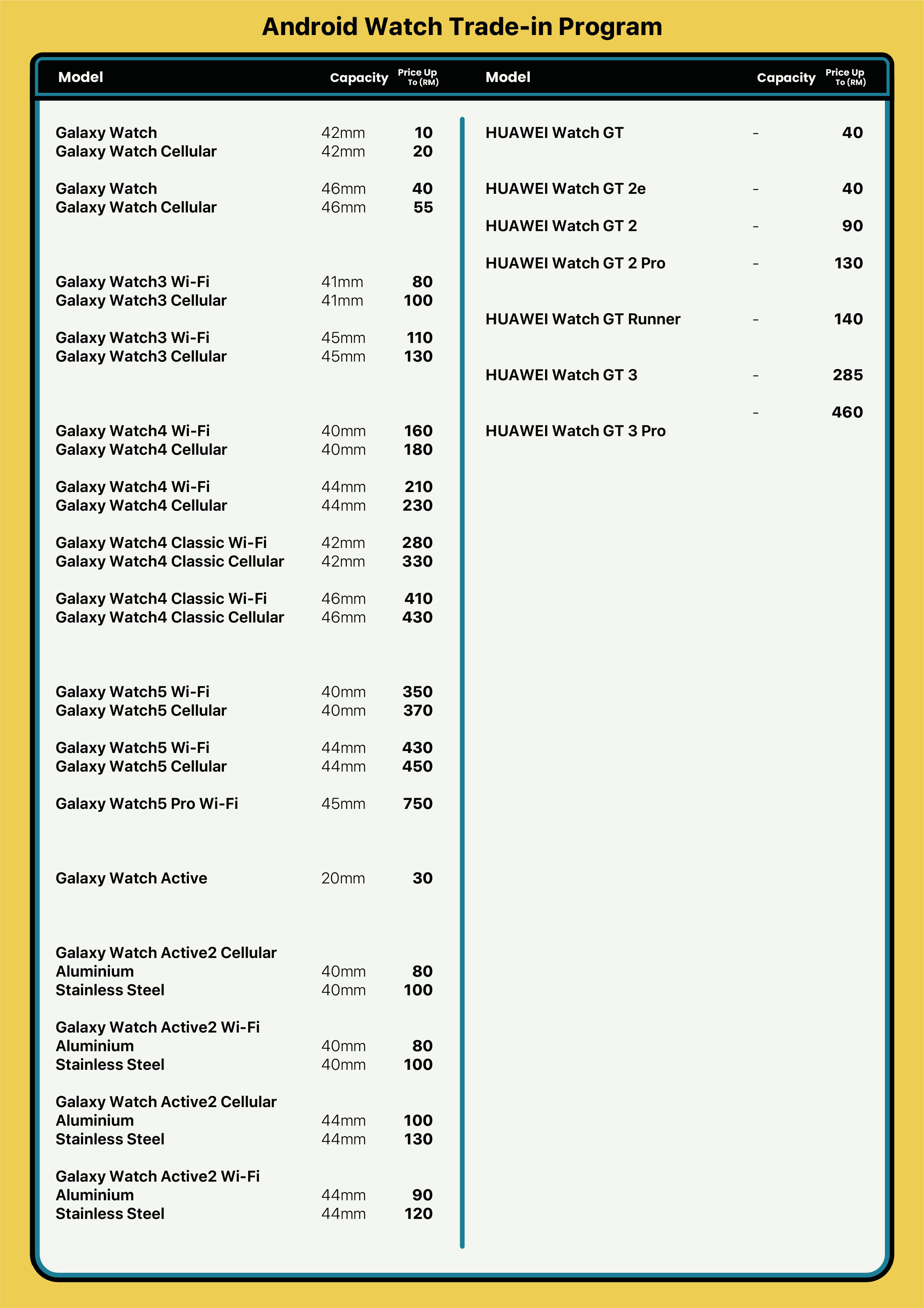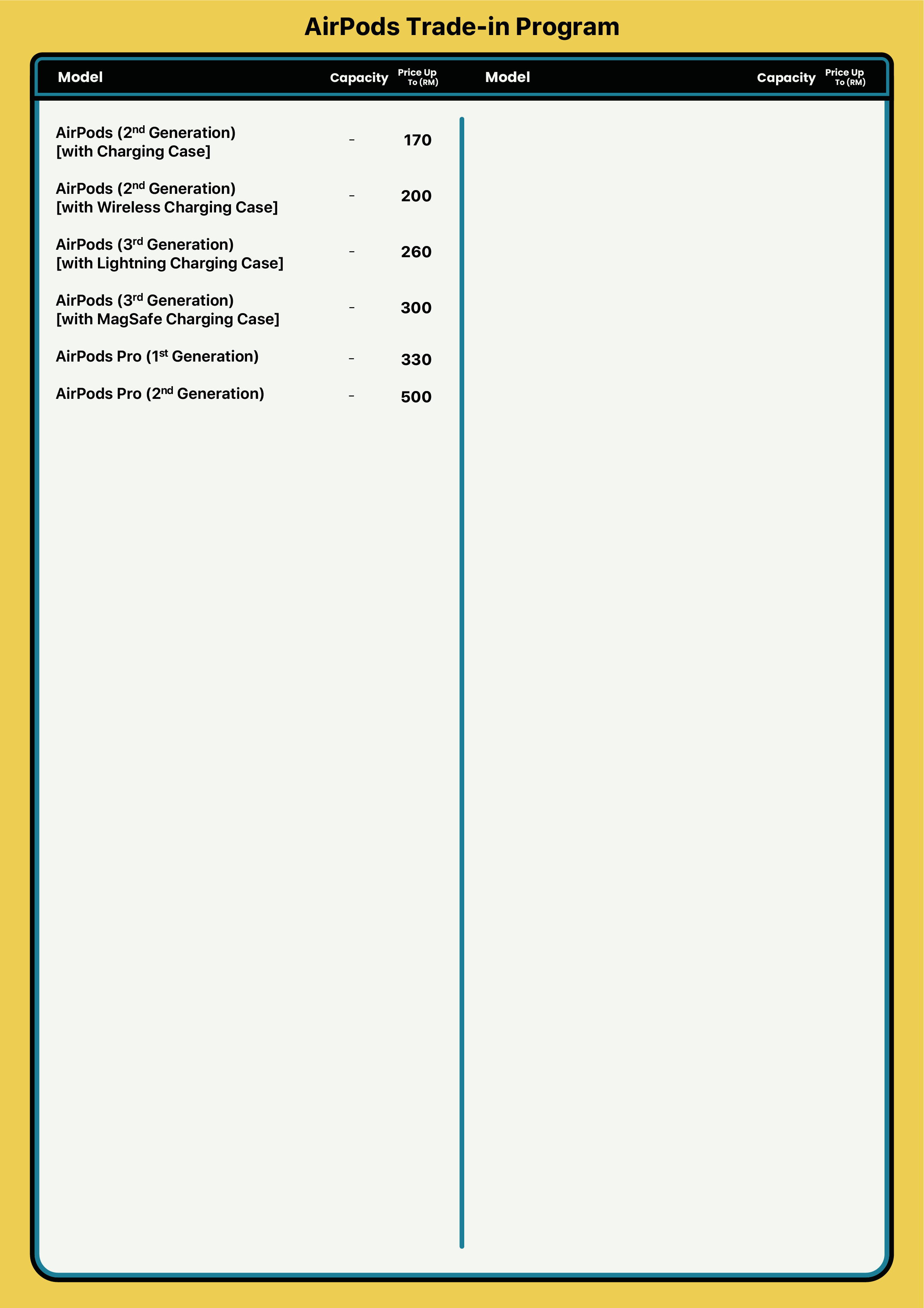 Terms & Conditions:All devices will undergo a thorough inspection before being accepted for trade-in.
Kindly take note that price may differ from the table above, depending on the extent of damage.
Trade-in device must be able to be powered on or it will not be accepted.
Price for "cracked-screen" devices will be provided on the crew has perform inspection.
Trade-in devices must remove SIM or Find My iPhone or Google ID lock before handing it over for inspection.
​Customer may trade in their device to purchase Any item from the Retail Outlet: Phones, Tablets, Camera, Speakers, Smart Watch, Audio devices or Accessories.
Customers are only required to bring in their iPhone / iPad, boxes nor cables aren't required.
No multiple devices are allowed for trade-in to purchase one single item.
Trade-in is stackable with in-store promotions.
Urban Republic, Switch, Mi by Switch Concept, Erafone, Huawei by Urban Republic reserves the right to amend the terms and condition at any time without prior notice.
For more information, kindly seek the help of our crew at the outlet.